Resources
Studios for Collaboration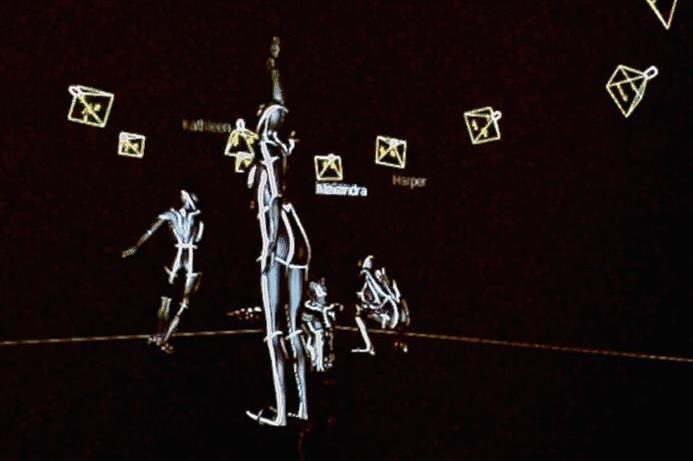 Leeds Motion Capture Studio
The Leeds Motion Capture Studio is a unique and multi-faceted research facility.  The studio features a state-of-the-art 1,400 square-foot Vicon motion capture analysis system, an eight-channel interactive projection system, and an integrated XR experience platform. The studio hosts a variety of research programs, special projects and events, and interdisciplinary classes that make use of its unique resources.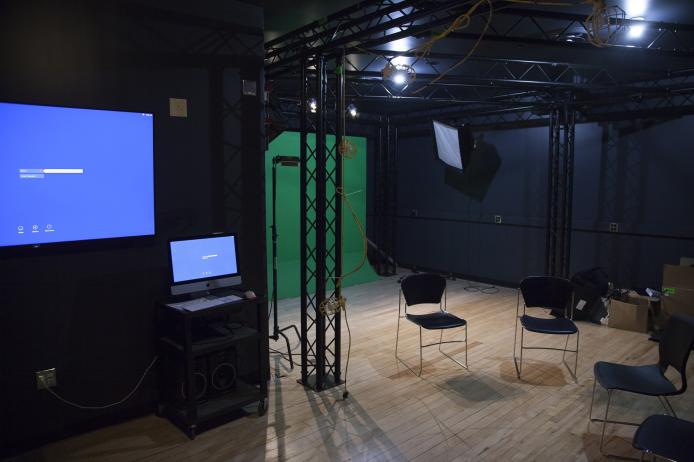 A black-box production studio, equipped with various video and audio recording instruments, studio lighting, green-screen, and an integrated XR experience platform, the Video Studio can meet most traditional production needs.  The studio hosts classes, workshops, events, and individual productions.  When the space is not in use by courses, the studio is available as a resource for independent projects thru the Student Technology Collaborative's equipment lending program.
CCAM features a variety of Creative Suites, available for individual use thru the Student Technology Collaborative's equipment lending program. The suites feature a variety of creative production resources, including video and audio recording instruments, animation copy stands and drawing tablets, mixers and editing instruments, integrated XR production tools, and powerful computing resources equipped to handle most 2D and 3D computer graphics needs.
Knowledge Exchange
The CCAM team is available to advise and provide feedback to Yale faculty, students and staff on a range of interdisciplinary research or experimental art and technology related questions. Fill out the CCAM consultation form and expect to hear back from us within a week. 
Each Semester CCAM collaborates with faculty from programs and departments across Yale to host classes that have content related to CCAM's mission of bridging interdisciplinary research with emerging technology. Here is a list of recent classes taught at CCAM. If you are Yale faculty and interested in teaching your class at CCAM please reach out to our Programs Manager Caitlin Harder.
More about class information and schedule
Technology Support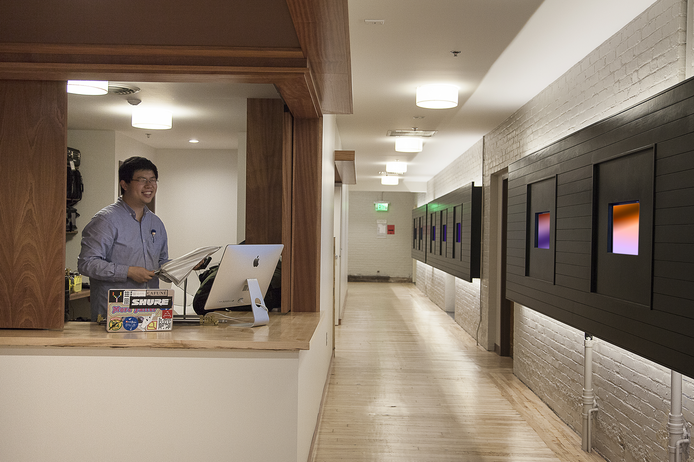 The Center for Collaborative Arts and Media is partnered with the Yale Student Technology Collaborative (STC), which manages and operates an array of campus equipment lending facilities.  The STC equipment lending program features primary campus locales at the CCAM, Bass Library, and the School of Art.  The CCAM Lending Lab is open on Weekdays from 2-6pm, Saturdays 4-6pm.
The CCAM Media Lab features a variety of material resources for media fabrication including wide-format inkjet printing,  vinyl-cutting, drawing tablets, and scanners.  The Media Lab is self-operating and instructions for proper use are located in the room. Preimum Luster and Matte Paper are avaible. 
Due to the end of semester high print volume we recommend stopping by the Media Studio in advance of printing to check ink supplies and paper availibility. 
The Media Lab is open from 9am - midnight 7 days a week.  It is located in the back of CCAM.