Resources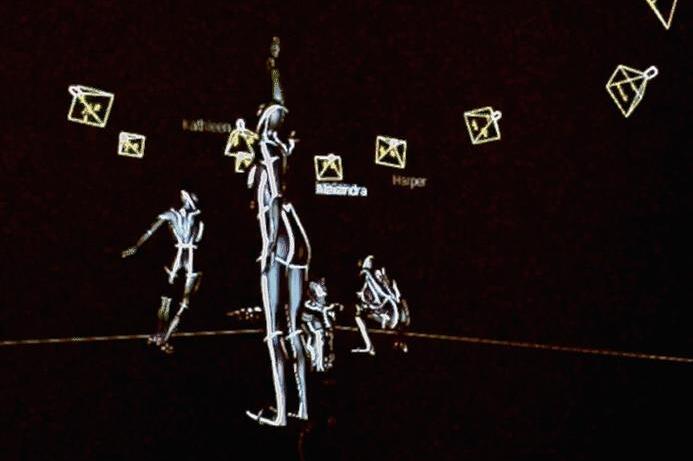 Leeds Motion Capture Studio RM 101
The Leeds Studio features a state of the art 1400-square-foot Vicon motion capture analysis system, an eight-channel interactive projection system, an eight-speaker sound system with mixer board, and an integrated XR experience platform. The studio hosts a variety of interdisciplinary classes, research programs, special projects, and events.
 Please click here to access the relevant forms to request to reserve Leeds Studio.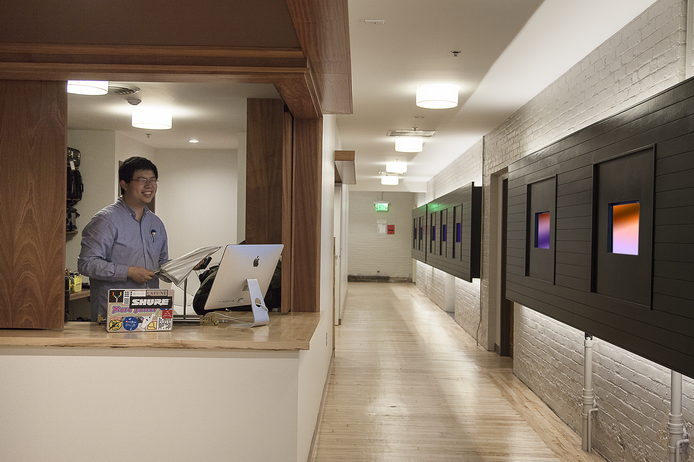 The CCAM Gallery is a 1000 square-foot exhibition space. In addition to traditional display methods for exhibiting photography, prints, and objects, there are 11 digital screens available for displaying film, video, and digital media. Visit the exhibition page for information on current, past, and upcoming shows and installations.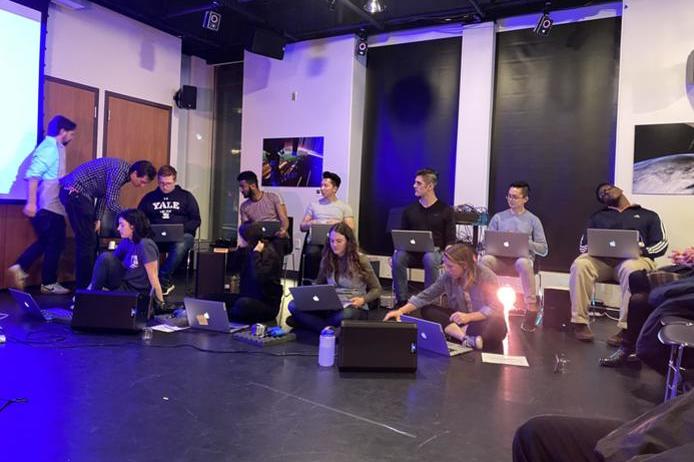 The CCAM offers many ways to learn a new skill or master an entire program. The CCAM Learning Lab is an archive of tutorials for those looking pick up a new skill. From getting started with VR to advanced motion capture data processing, the Learning Lab is a CCAM resource to help expand your knowledge. Read more.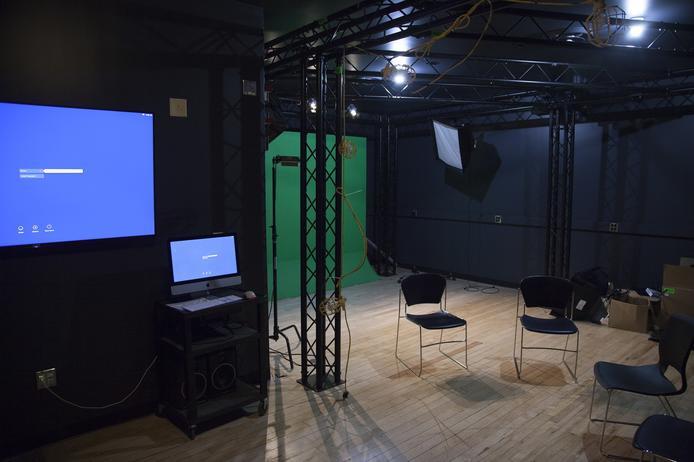 The CCAM's black-box production studio is equipped with audio and video recording instruments, studio grade lighting, a green-screen, and an integrated XR experience platform, making it suitable for most traditional production needs. The studio hosts classes, workshops, events, individual productions, and independent projects. Members of the Yale community can book studio time by adding their name to the sign-up sheet located outside the studio door. Email ccam@yale.edu for more information.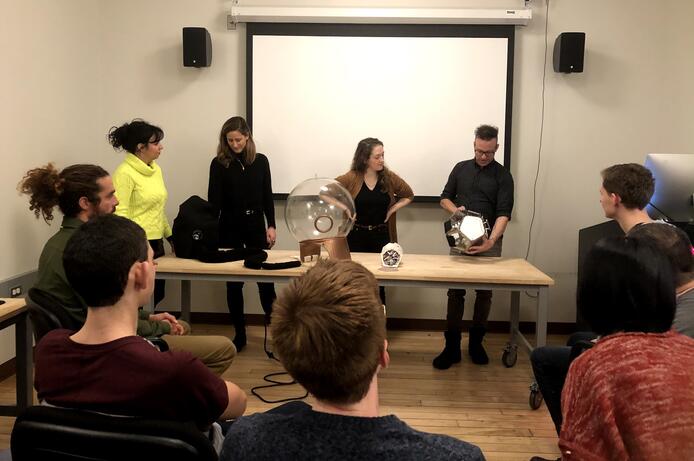 The Computer Lab is CCAM's largest teaching space, hosting several classes each semester. When not in use by a class, the Computer Lab is available for use by members of the Yale community.
Faculty members interested in using the Computer Lab for their class should email ccam@yale.edu for details. Requests to reserve the Computer Lab for the fall and spring semesters must be submitted by May 30.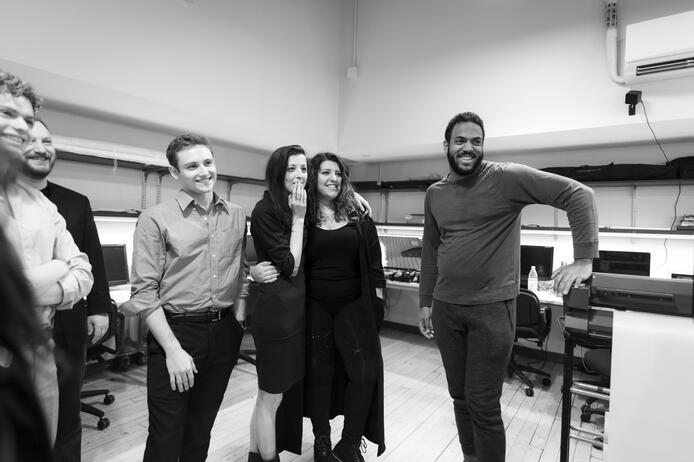 The CCAM Media Lab features computers for AR and VR production, a 24" wide-format inkjet printer, an arcade, and a seating area. The Media Lab is used as a meeting space for the Yale Simulation Club and is open to all members of the Yale community.
Click here to read about the machines and software available.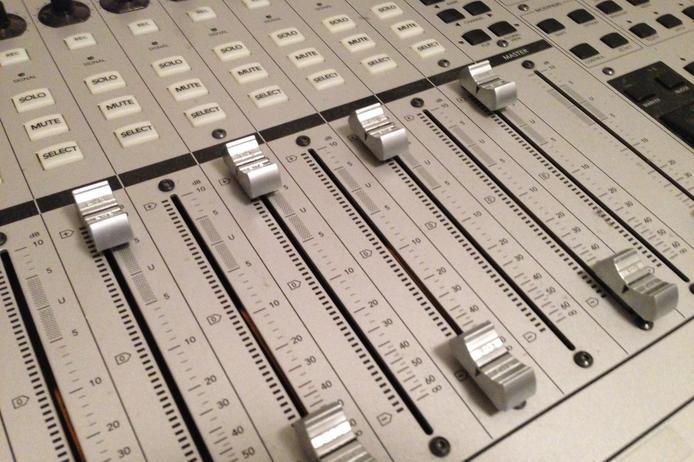 The CCAM's Creative Suites are available for individual use through the Student Technology Collaborative's equipment lending program. The suites include video and audio recording instruments, animation copy stands and drawing tablets, mixers and editing instruments, integrated XR production tools, and powerful computing resources equipped to handle most 2D and 3D computer graphics needs.