Resources
CCAM has a variety of resources to facilitate your creative projects and experiments!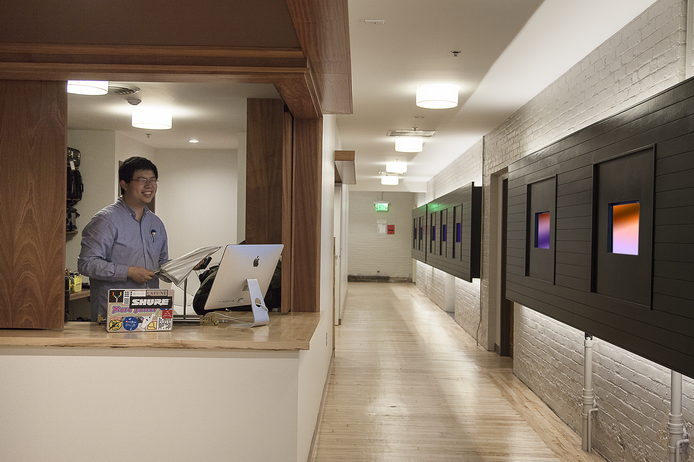 CCAM's Lending Lab, staffed by the Student Technology Collective, invites Yale students, faculty, and staff to borrow still and video cameras, lenses, lighting equipment, and more for use in curricular or creative projects at no cost. The Fall 2022 hours are Monday to Friday from 4pm–8pm. Equipment must be picked up or dropped off within those times.
CCAM Lending Lab Equipment Reservations
CCAM regularly hosts exhibitions in our lobby gallery, where we also display artifacts and outcomes from our work.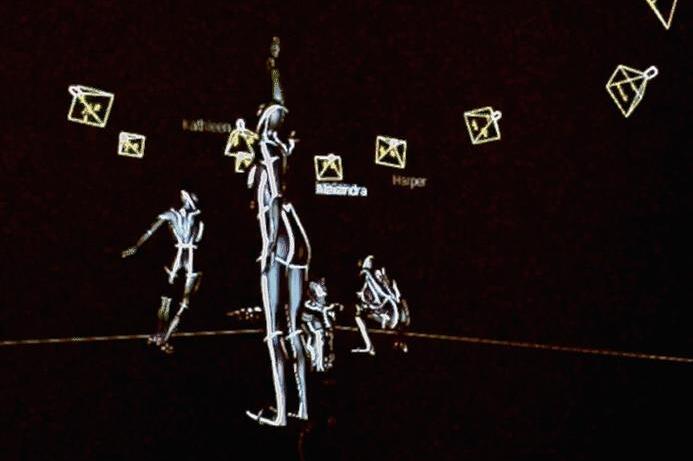 CCAM's main rehearsal and performance space is the 5,000-square-foot Leeds Studio, which offers a sprung floor and advanced production technologies. Yale students, faculty, and staff may use the studio for select activities during Community Hours. Details for the Fall 2022 semester will be posted here soon.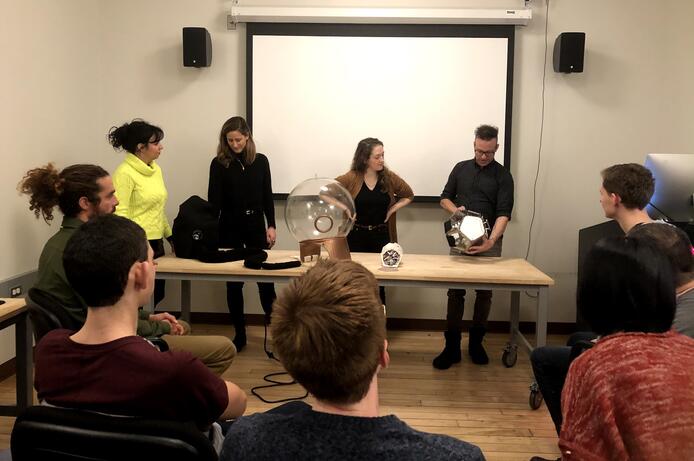 CCAM's Computer Lab is open to the Yale community and offers Mac and PC computer workstations equipped with the latest software for creative projects.
The Blended Reality Lab is an applied research hub for those exploring ideas that operate at the intersection of real and virtual worlds. Located at the Center for Collaborative Arts and Media (CCAM), the Blended Reality Lab draws upon CCAM's mission to connect the arts and sciences through experimental technology and collaborative research. The laboratory and its projects are underwritten through a hybrid structure of academic, industry, and applied research support including an ongoing partnership with Hewlett Packard (HP).