Studio Fellowship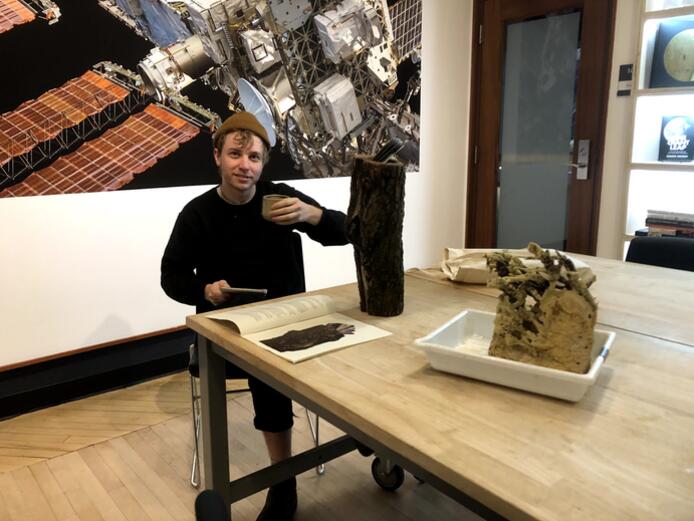 The CCAM Studio Fellowship is an academic-year paid fellowship open to all enrolled Yale upper level and graduate students interested in producing a creative and collaborative project of their own. 
The projects are required to have a collaborator outside of CCAM including other centers, schools, labs, or groups; in the Yale community or with collaborators outside of Yale. Studio fellows will spend the academic year developing one project to be presented, demonstrated, installed, or exhibited at CCAM during the spring semester. Projects will also be featured in the CCAM archive. 
Fellows are required to develop, design, and teach one workshop based on the creative themes, research, and experiments related to their process.
Projects such as the following can be included (but are not limited to the list below):
Experimental Performance, Exhibitions, Installations, NetArt, Objects, Motion Analysis, Sonic Landscapes, Visualizations, Sound Art, Print Projects, Land Art, Interventions, Happenings, Design Collaborations, Wearables, HCI and Immersive Experiences, Media Experiments, Film and Media Projects, Curatorial Projects, Symposium Design, etc. 
A call for applications is announced each fall semester.
STUDIO FELLOWS
2021-2022
Catherine Alam-Nist
Justin Allen
Paul Bille
Carlos Blanco
Stav Dror
Jessica Flemming
Maya Foster
Miguel Gaydosh
Vignesh Hari Krishnan
Osvald Landmark
Serge Saab
Janelle Schmidt
Cathryn Seibert
Ethan Shim
Ivan Tae
Hannah Tjaden
David Walker
David Zheng
2020-2021
Herdimas Anggara
Adhya Beesam
Chiara Amisola
Roxanne Harris
Max Himpe
Al Larriva-Latt
Anezka Minarikova
Mariel Pettee
Amina Ross
Ilana Zaks
2019-2020
Chiara Amisola
Sofia Checa
Dylan Hausthor
Anna Zheng