Ultra Space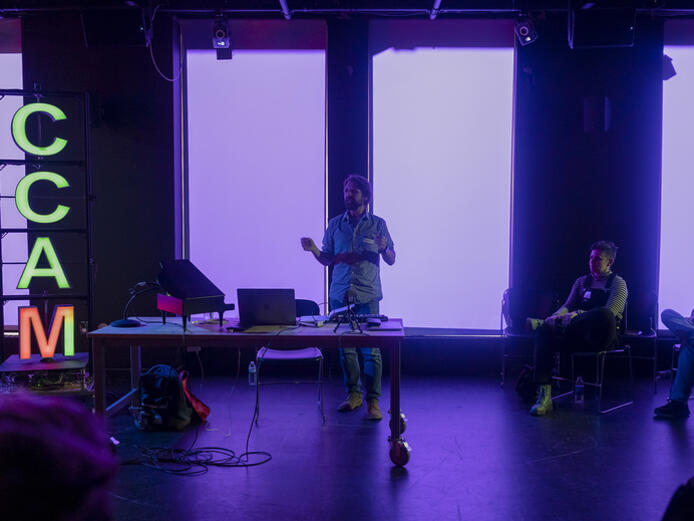 Ultra Space is a CCAM research project that was born out of a School of Architecture course co-taught by CCAM Director Dana Karwas and MIT Space Exploration Initiative Director + Aurelia Institute CEO Ariel Ekblaw.  Ultra Space research probes how we see, inhabit, interact with, and understand space. Through Ultra Space-  we engage critical, transdisciplinary inquiry into our unfolding sci-fi space futures. Culture & creativity play a vital role in our evolution as interplanetary creatures—how can we work together to mold this new era? What are our responsibilities as Stewards of the Anthropocosmos?  Each year the Ultra Space, in collaboration with the Yale School of Architecture and the MIT Space Media Lab, teams up to send students on a Zero-G parabolic flight to activate and test their space designs ranging from wearable space architecture to meaningful artifacts.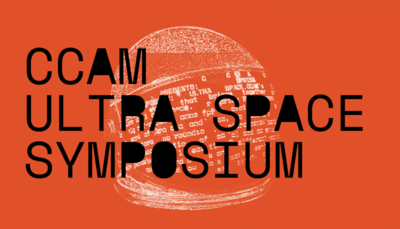 Background
In the Spring of 2021 CCAM Director Dana Karwas initiated a space architecture course in collaboration with Ariel Ekblaw, Yale '14 alum and founding Director of the MIT Space Exploration Initiative and CEO of the Aurelia Institute. The resulting Yale School of Architecture graduate course, The Mechanical Artifact: Ultra Space, was inspired by astronaut Don Petit's 2019 Portraits of a Planet exhibit at CCAM.  Students in the class questioned interplanetary design by considering the spatial (or infinite) parameters presented in weightlessness At the end of the course a few students and their artifacts fly on a zero gravity parabolic research flight. Learn more about the course here.
Read the Yale News Article about the recent flight here.
The Mechanical Artifact: Ultra Space (ARCH 2238) is a recurring class that is co-taught by Dana Karwas and Ariel Ekblaw. The course serves as a curricular collaboration between the CCAM, the Yale School of Architecture, and the MIT Space Exploration Initiative. The course questions:
How can we evolve a new culture of off-planet life, and what are the artifacts that will support this culture? How will the histories, philosophies, and myths of the cosmos invert our relationship to space once we get beyond the scientific and technological achievements needed to maintain human life there? How, in the new Space Age, will we bring our values, pursuits, and creativity with us? As the space population increases how will democratization, colonization, and urbanization be considered?
The Mechanical Artifact: Ultra Space was designed to engage these questions and to connect architecture and design students to an unfolding sci-fi space future, and to bring together the different perspectives and expertise across the CCAM, the Yale School of Architecture, and the MIT Space Exploration Initiative.
Each project serves as a mechanism, device, lesson, story, or experience for creatively designing for the zero-G environment. Students are able to grow and learn in practice and skill from this practical exercise in designing for space, while at the same time engaging thoughtfully about their role in the future of space exploration.
---
Image Credit: Steve Boxall Zero-G