Team
Director
Dana Karwas
dana.karwas@yale.edu
she/her
Dana Karwas is the Director of CCAM and is faculty at the Yale School of Architecture teaching courses on mechanized perception and design for bodies in space. At CCAM, Dana curates all programming and directs the research activities at the center. She leverages her background in architecture and interdisciplinary arts to drive CCAM's mission to activate creative practice to advance the cultural landscape of our time. Read more >>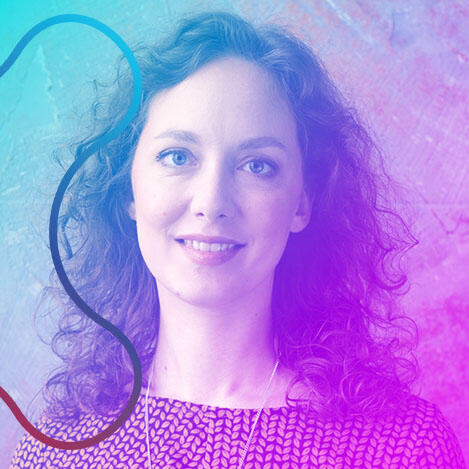 Assistant Director
Lauren Dubowski
lauren.dubowski@yale.edu
she/her
Lauren Dubowski is an interdisciplinary creative producer. With the CCAM team, she collaborates on the curation, development, and implementation of the center's programs and projects. Lauren was previously based in Poland, where she worked with the Adam Mickiewicz Institute, Kinhouse Studio, and the Łodź Film School vnLab, as well as Ado Ato Pictures (Netherlands/USA). Also a writer and translator, Lauren holds a DFA in Dramaturgy and Dramatic Criticism from the David Geffen School of Drama at Yale. She was a Fulbright fellow to Poland and a Luce Scholar in Indonesia.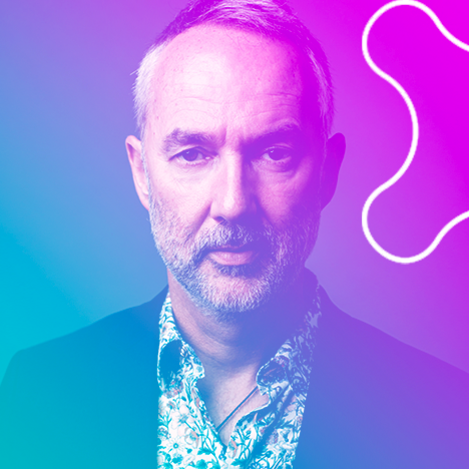 Program Manager
Matthew Suttor
matthew.suttor@yale.edu
Dr. Matthew Suttor is a composer and educator who is passionate about exploring the intersection of technology and music, Matthew is a longstanding member of the CCAM community, and he brings more than two decades of experience at Yale. Matthew collaborates closely with the CCAM team to develop and implement programming, as well as continue his work as a teacher and mentor. Matthew is driven by questions surrounding the creation of music from the patterns found in the natural world, the achievement of effective collaboration with AI, and the possibility of teaching creativity.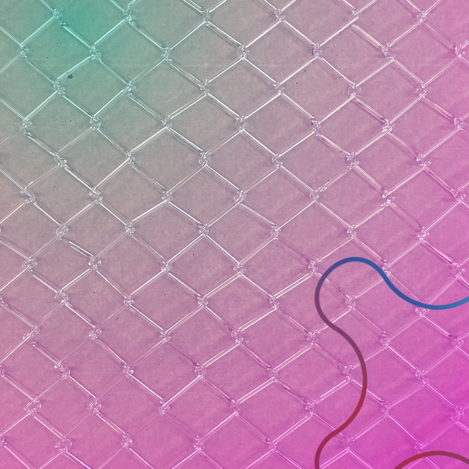 CCAM/Yale School of Art Postgraduate Fellow
Paloma Izquierdo
Paloma Izquierdo lives and works between New Haven and New York. She's an interdisciplinary artist whose sculptures and installations distort and subvert infrastructures. She holds a BFA from Cooper Union and an MFA in Sculpture from Yale. She has participated in the Pioneer Works Tech Residency, SOMA, Oolite Arts, and Ox-Bow School of Arts. Her work has been included in group exhibitions at Helena Anrather, Hesse Flatow, Art Lot, Black Ball Projects, NY; Real Art Ways, CT; Smithsonian S. Dillon Ripley Center, D.C among others.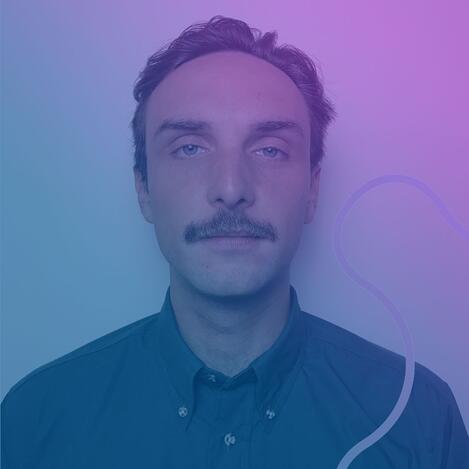 Technical Manager and Curator, Sound Art Series
Ross Wightman
ross.wightman@yale.edu
he/him
Ross Wightman is a double bassist and composer from New Jersey. He is the founder, curator and producer of the CCAM Sound Art Series as well as the founder of the CCAM Audio Composition Collective (CCAMACC), which creates virtual, multimedia musical performances for remote laptop ensemble. He teaches courses on Computer Music Composition and is faculty at the New School for Jazz and Contemporary Music. rosswightman.net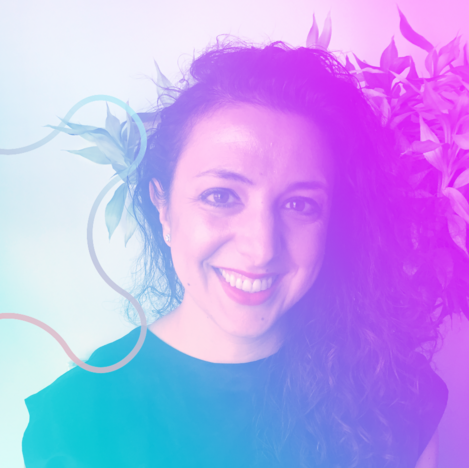 Film Advisor
Susan Youssef
susan.youssef@yale.edu
she/her
Susan Youssef is a creator known for her features, documentary, and shorts that have been programmed at film festivals such as Cannes, Venice, Toronto International, and Sundance. HABIBI, MARJOUN AND THE FLYING HEADSCARF, and AMSTERDAM TO ANATOLIA stream on Netflix. She has been commissioned by the Tate Modern, and her films have been curated at the New Museum and The Museum of Modern Art (MoMA). She is a Fulbright Fellow, Princess Grace Award winner, Yale University Poynter Fellow in Journalism and MacMillan Center Artist in Residence, and 21st Century Fox Director Fellow.
Artists in Residence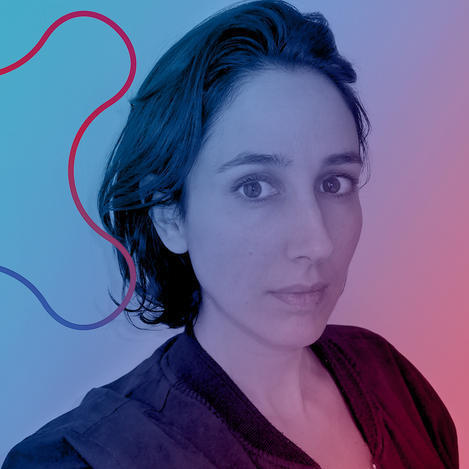 CCAM Writer in Residence
Alex Zafiris
maquette@yale.edu
Alex Zafiris is a writer based in New York. She has contributed to Bomb, Guernica, and The Paris Review Daily.  Alex spearheaded, launched, and edits CCAM's journal Maquette, an archive in motion of the creative projects and culture of CCAM.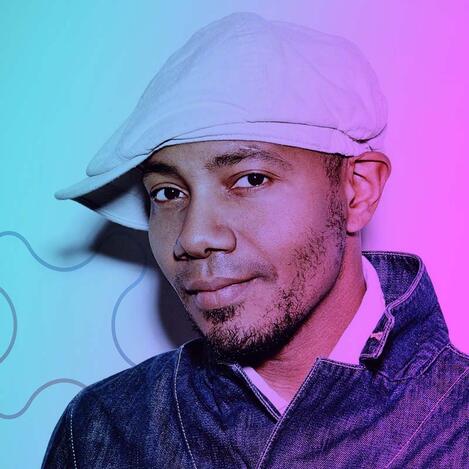 CCAM 2022-2023 Artist in Residence
Paul Miller, aka DJ Spooky
Paul D. Miller, aka DJ Spooky, is a composer, multimedia artist, and writer whose work immerses audiences in a blend of genres, global culture, and environmental and social issues. At CCAM, he will activate CCAM's programming and develop a Yale Remix project that will highlight interdisciplinary arts dialogues. Miller has collaborated with an array of recording artists, including Metallica, Chuck D, Steve Reich, and Yoko Ono. His 2018 album, DJ Spooky Presents: Phantom Dancehall, debuted at #3 on Billboard Reggae.  Read more >>
Fellows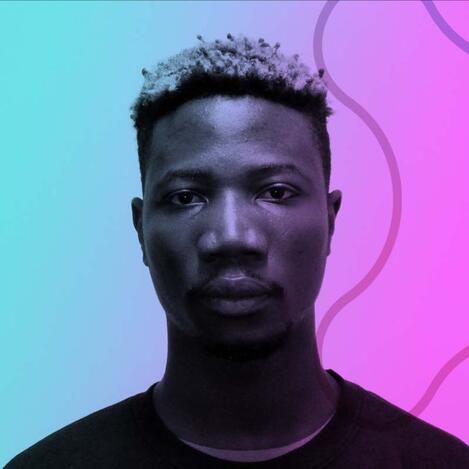 CCAM + School of Art + Blended Reality Post Graduate Fellow
Alvin Ashiatey
alvin.ashiatey@yale.edu
Alvin Ashiatey is a designer from Ghana currently living and working in New Haven. 
He is interested in the intersection of design and technology, developing works that 
investigate A.I, language and migration from an African perspective.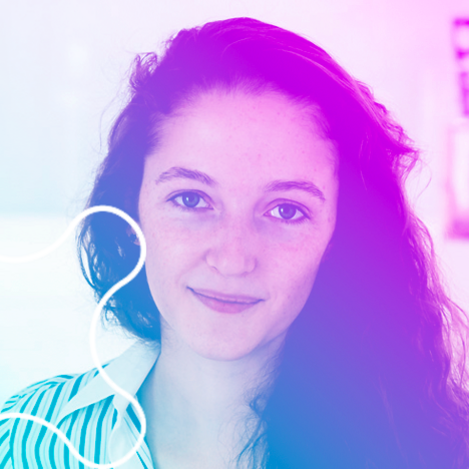 Ultra Space Faculty Fellow
Ariel Ekblaw
Dr. Ariel Ekblaw is the founder and CEO of Aurelia Institute, where she strives to bring humanity's space exploration future to life. Through architecture R&D, education and outreach, and policy thought leadership, she is building a remarkable team and a novel FRO (Focused Research Organization) to expand humanity's horizons and scale life in space. Ariel co-teaches the Mechanical Artifact Ultra Space class (ARCH 2238) at the Yale School of Architecture with CCAM Director, Dana Karwas. 
https://www.aureliainstitute.org/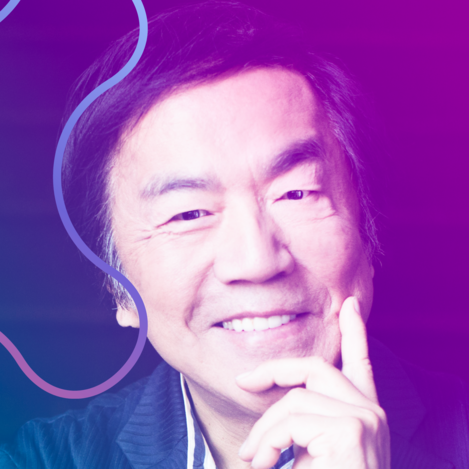 CCAM Turing Fellow
John Kao
Dubbed "Mr. Creativity" and a "serial innovator" by The Economist, John has been active in the fields of innovation and entrepreneurship for four decades.  He is currently the first Turing Fellow at CCAM, a visiting fellow at the Yale School of Engineering and Applied Science and a Yale entrepreneur-in-residence.  He is also co-founder and chairman of ThayerMahan, Inc., a leader in maritime intelligence as well as founder of Million Doors, which is developing a trust architecture for generative A.I. John draws from his experience as a serial entrepreneur, musician, former business school professor, author, and Tony-nominated producer of film and stage. He is a graduate of Yale College (1972), Yale Medical School (1977) and Harvard Business School (1982). 
Ultra Space Research Fellow
Harshita Nedunuri
Harshita Nedunuri is a transdisciplinary designer and researcher based in NYC. Her creative practice is centered around applied speculative design and cyborg anthropology, with a specific interest in empathy and poetry as instruments of divining collective consciousness. Read more >>
Machine as Medium Research Fellow
Gabriel Winer
Gabriel Winer will experiment with cinema as a live theatrical medium, incorporating the complete process of filmmaking and presentation into a single event. His research is part of an ongoing interest in the expanded potential of the moving image. As part of the CCAM Machine as Medium Fellowship he will work with collaborators both in Berlin and at Yale with the goal to develop a new work and bring it to an audience.