Design Brigade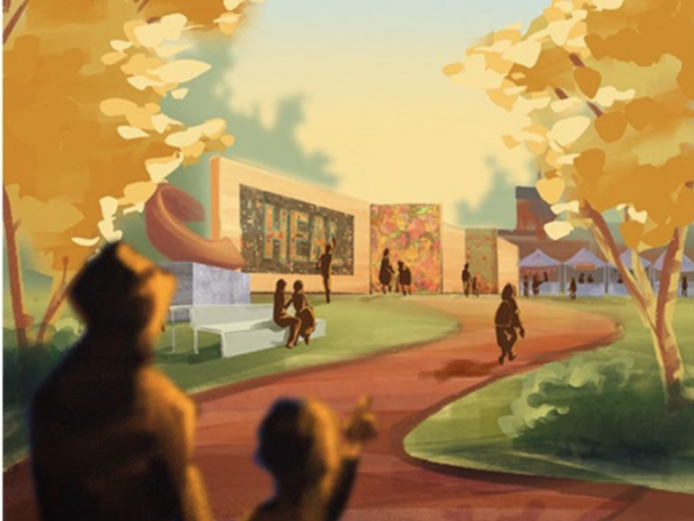 The Design Brigade is CCAM's ongoing community engagement project. It is an internship for students to solve spatial problems for New Haven Clients. The program has created long-term value across three main areas in our communities:
 
The development of meaningful community-based work through design and problem solving
 
The strengthening of CCAM's relationship with partner organizations both internal and external to Yale
 
The centering of under-served communities in New Haven through user research and project implementation
 
The internship was conceived in the spring of 2020 as a collaboration between CCAM and Atelier Cho Thompson, a multidisciplinary design firm with an office in New Haven, co-founded by Yale alum Ming Thompson. 
The project was directed by Ming Thompson and Dana Karwas, Director of CCAM.
Projects
Design Brigade Summer 2021: Envisioning a More Inclusive Farmers' Market
This summer, Design Brigade is working with CitySeed to design a more equitable and inclusive farmers' market. What does this inclusive market look like? How might it engage more BIPOC farmers, vendors and shoppers? How can it promote healthy and nutritious food accessibility for the communities of New Haven? With the advice of local food justice leaders, policymakers and designers, the project team will grapple with these questions to produce an inclusive market design toolkit for CitySeed and the larger public.
---
Design Brigade Summer 2020: Covid-19 Memorial for the People of New Haven
Client: City of New Haven
 The On Memory group worked with the City of New Haven to design a proposal for a memorial to commemorate the impact of the COVID-19 pandemic on the people of New Haven. The project was further developed into the Diary Disks public art installation throughout New Haven.  
Project Booklet: On Memory
 
---
Design Brigade Summer 2020: Facilitate Family Visits for Adult Living Facilities
Client: Tower One
The On Family group worked to design a solution to facilitate family visits to the Tower One adult living facility in New Haven.
Project Booklet: On Family
 
---
Design Brigade Summer 2020: Bring learning resources to out-of-school students in their communities
Clients: NXTHVN, YUAG, YCBA, Beinecke
The On Learning group worked with organizations to bring in-person educational opportunities from New Haven's cultural institutions to neighborhoods throughout the city. 
Project Booklet: On Learning
Students
2021 Cohort: 
 
Claire Hicks - MArch '22 - Yale School of Architecture
Joseph Reich - MArch '23 - Yale School of Architecture
Sebastian Bruno - BS, Mech. Eng. '22 - Yale College
Serge Saab - MArch II '22 - Yale School of Architecture
Veronica Chen - BA, Art and Mech. Eng. '21 - Yale College
Yang Tian - MArch '22 - Yale School of Architecture
Huy Truong - MArch '23 - Yale School of Architecture
---
2020 Cohort:
 
Janelle Schmidt - '22 School of Architecture
Mari Kroin - '21 School of Architecture
Matthew Liu - '20 School of Architecture
Sasha Zwiebel -'21 School of Architecture
Soomin Kim - '21 School of Music
Ye Qin Zhu - '20 School of Art
Cat Wentworth - '22 School of Art
Zishi Li - '22 School of Architecture 
Yushan Jiang - '22 School of Architecture
Alex (Mingda) Zhang - '22 School of Architecture
Anjiang Xu - '22 School of Architecture   
Jessica (Jie) Zhou - '22 School of Architecture 
Ally Soong - '21 Urban Studies
Hana Davis - '20 Architecture
Robert Skoronski - '21 Architecture
Huy Truong - '19 Econ, '23 Architecture
Ivy Li - '20 Architecture
Kayley Estoesta - '21 Urban Studies
Vicky Wu - '21 Architecture
Winter Willoughby - '20 Psych
Support
Advisors 2021
Angela McKee-Brown, Executive Director, Edible Schoolyard
Curt Ellis, CEO, FoodCorps
Peter Crumlish, Dwight Hall at Yale
Latha Swamy, Director, Food System Policy, City of New Haven
Kimberly Acosta, Food Policy Analyst, Food System Policy, City of New Haven
Ivan Rodriguez, Student Nutrition Services, San Francisco Unified School District
Marissa Mead, Atelier Cue, Svigals + Partners
Advisors 2020
Caitlyn Taylor, MASS Design Group
John Cary, Eames Institute, Author of Design for Good
Daisy Ames, Columbia GSAPP, Studio Ames 
Jeffrey Mansfield, MASS Design Group 
Caitlyn Taylor, MASS Design Group
Marissa Mead, Svigals
Daniel Fitzmaurice, Arts Council of Greater New Haven
Elihu Rubin, Yale Architecture 
Clarisa Diaz, WNYC
Rob Goldman, Tsai City, artist
Daisy Abreu, Yale College Arts Coordinator 
Devin Vermeulen, Creative Director
Liz Ogbu, Designer & Strategist 
Allison Arieff, SPUR, NYT Contributing Columnist
Monique Atherton, Tsai City, photographer and Yale development office 
Nick Novelli, Yale CEA 
Brian Stromquist, Gensler
---
Project Support
Yale College Arts Discretionary Fund
CCAM
The Yale School of Architecture