Design Brigade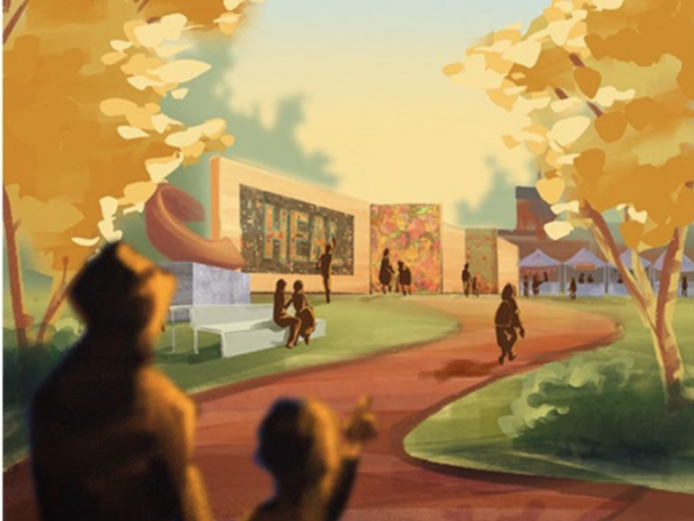 The Design Brigade was a ten-week summer internship for Yale students to solve problems related to COVID-19. The internship was conceived in the spring of 2020 as a collaboration between the Yale Center for Collaborative Arts and Media and Atelier Cho Thompson, a multidisciplinary design firm with an office in New Haven, co-founded by Yale alum Ming Thompson. The summer interns worked together in teams to design a solution to a new spatial problem that has emerged as a result of COVID-19.
Three unique challenges were posed to each of the teams: On Memory, On Family, and On Learning. The On Memory group worked with the City of New Haven to design a proposal for a memorial to commemorate the impact of the COVID-19 pandemic on the people of New Haven. The On Family group worked to design a solution to facilitate family visits to the Tower One adult living facility in New Haven. The On Learning group worked with organizations to bring in-person educational opportunities from New Haven's cultural institutions to neighborhoods throughout the city. 
For more information about the Design Brigade, please visit the Design Brigade Website.
Each week the students posted their progress and documentation to the Medium.com Design Brigade page, follow their process here.
The project included over 30 mentors and advisors; a significant amount of feedback from the New Haven community; and a real-world experience for students created by our generous clients. 
Final Project PDF's
Student Participants Included: 
Yale Graduate Students
Janelle Schmidt - '22 School of Architecture
Mari Kroin - '21 School of Architecture
Matthew Liu - '20 School of Architecture
Sasha Zwiebel -'21 School of Architecture
Soomin Kim - '21 School of Music
Ye Qin Zhu - '20 School of Art
Cat Wentworth - '22 School of Art
Zishi Li - '22 School of Architecture 
Yushan Jiang - '22 School of Architecture
Alex (Mingda) Zhang - '22 School of Architecture
Anjiang Xu - '22 School of Architecture   
Jessica (Jie) Zhou - '22 School of Architecture 
Yale Undergraduate Students:
 
Ally Soong - '21 Urban Studies
Hana Davis - '20 Architecture
Robert Skoronski - '21 Architecture
Huy Truong - '19 Econ, '23 Architecture
Ivy Li - '20 Architecture
Kayley Estoesta - '21 Urban Studies
Vicky Wu - '21 Architecture
Winter Willoughby - '20 Psych