Team
Director
Dana Karwas
dana.karwas@yale.edu
she/her
Dana Karwas is an interdisciplinary artist and designer. She holds an MPS from Interactive Telecommunications Program at NYU's Tisch School of the Arts and has a Bachelor of Architecture from the University of Kansas. Her creative practice is centered around human reference frames, with a specific interest in the boundaries of sensory perception and rendering the invisible visible. She was formerly the Media Director of Maya Lin's fifth and final memorial, What is Missing?, where she provided project direction on this worldwide, multimedia exhibition regarding climate change and endangered species. Read more >>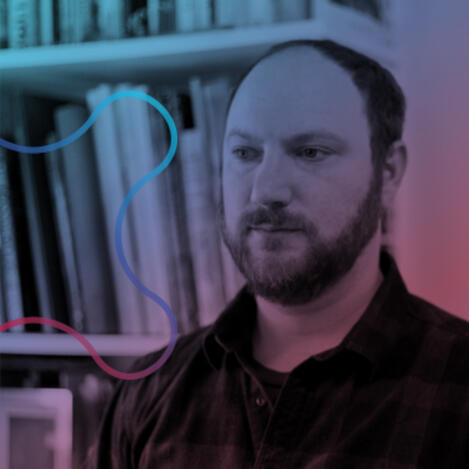 Critic, Yale School of Art
Justin Berry
justin.berry@yale.edu
he/him
Justin Berry is an interdisciplinary artist and NYFA artist's fellowship recipient. His work has been exhibited internationally in various venues, with work recently on view at CAVE in Detroit, CUAC in Salt Lake City, and at the University of Richmond Art Museum. Recent issues of Frieze, Pin-up magazine, Media-N, and Prattfolio included features on his work and Bomb Magazine commissioned the piece i-would.com from him as part of their portfolio series in 2013. Berry currently serves as project lead for the center's Blended Reality collective, part of an applied research grant in mixed reality at the university. He is a member of the gallery collective Essex Flowers based in New York, and from 2007 to 2008 he was co-director of the artist run curatorial space Alogon, in Chicago, IL. He holds an MFA from the Art Institute of Chicago.
Technical Manager
Brittany Bland
brittany.bland@yale.edu
she/her
Brittany Bland is a projection designer and technician specializing in theater, dance, opera, and visual art. As an artist, she strives for the technological to reconnect or uplift the human experience. Her work often explores memory, metamorphosis and visual storytelling. Currently, she is interested in researching art that can illustrate and inform changes in our climate through generative design.