Leeds Studio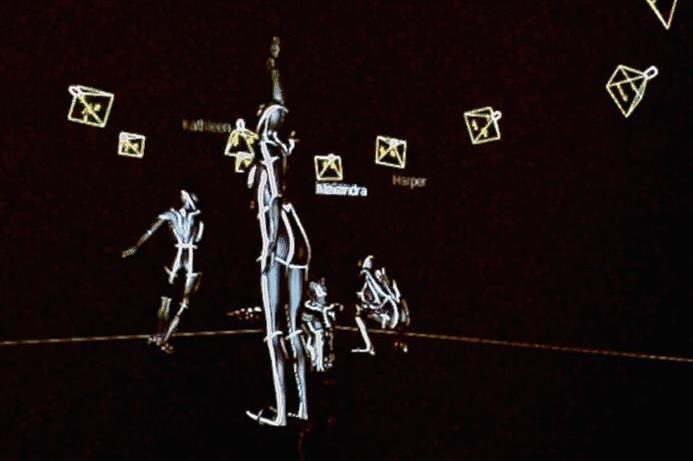 Leeds Studio is a unique and multi-faceted research facility.  The studio features a state of the art 1400-square-foot Vicon motion capture analysis system, an eight-channel interactive projection system, an eight-speaker sound system with mixer board, and an integrated XR experience platform. The studio hosts a variety of research programs, special projects and events, and interdisciplinary classes that make use of its unique resources. It is available for research projects, activities and experiments conducted by members of the Yale community at the discretion of the CCAM team.
Leeds Studio is available for independently- organized projects, events, and performances developed by members of the Yale community at the discretion of the CCAM team. Please complete the relevant form below to request to reserve Leeds Studio. The CCAM team will review and respond to proposals on a rolling basis, taking into consideration the availability of the space, as well as the degree to which the proposed activities align with CCAM's vision, mission, values, and resources. Note that CCAM is not able to offer studio setup, technical services, project management, or funding for research, events, or performances unless agreed upon in advance by CCAM's Director or Programs Manager. Please contact
caitlin.harder@yale.edu
with any questions.