Yale Student Immersive Media Club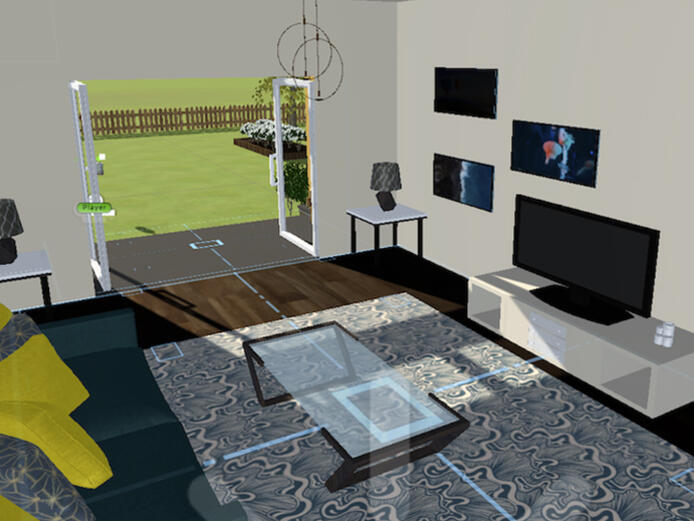 Are you interested in exploring the potential of new media, such as virtual reality and augmented reality? Join the Yale Student Immersive Media Club!
Imagine a city where the bustling motions of every car, person, and swaying tree  could be stopped and replayed with the twisting of your hand. Imagine a zoo but the bears in their cage can perfectly execute any ballet, hip-hop, or contemporary number that a human possibly could. Imagine a park in which every shrub, lamp post, and bench around you is black and white, but you are the artist's pallet that imbues that world with color. Imagine a space where any reality you could imagine is feasible. Now stop imagining and come join Yale Students' Immersive Media club (YSIM).
Founded in 2019, YSIM is actively pushing the boundaries of Virtual Reality (VR) and Augmented Reality (AR) media. The formation of this club came about because a handful of Art, Computer Science, and Computing and the Arts (CPAR) students saw tremendous opportunity within the resources provided at the Center for Collaborative Arts and Media (CCAM) and wanted to impact tangible change with them. Equipped with an entire motion caption studio, top-of-the-line Virtual Reality headsets, and high-end gaming computers, the CCAM has become a second home for creators and developers in these new medium. The generous donations of Yale's donors have created this unique space, and joining YSIM means learning how to take full advantage of these amenities and more.
For some, it is hard to see how VR and AR bring anything novel to the table, but here at YSIM, we believe that VR and AR have the potential to change everything. From education and healthcare, to psychology research, and physical learning, VR and AR seem to have a place in an unforeseen number of fields. As members of YSIM it is our goal to explore the what those fields and how exactly emerging media play a vital role. For example, why is it that a Football player trained in Virtual Reality has far better improvement compared to being trained by instructional video. Here at YSIM we like to think that these media can of course be used for entertainment purposes, such as developing games, but that the real bread and butter of our club is when we find a way to use VR or AR in a novel way, a way that could not be achieved by any other conventional medium. YSIM encourages all undergrads to apply. Come imagine with us.
Please email ccam@yale.edu to join.
YSIM contacts: Xavier Ruiz and Sarah Saltzman