Blended Reality: Project Pitch Session
Image: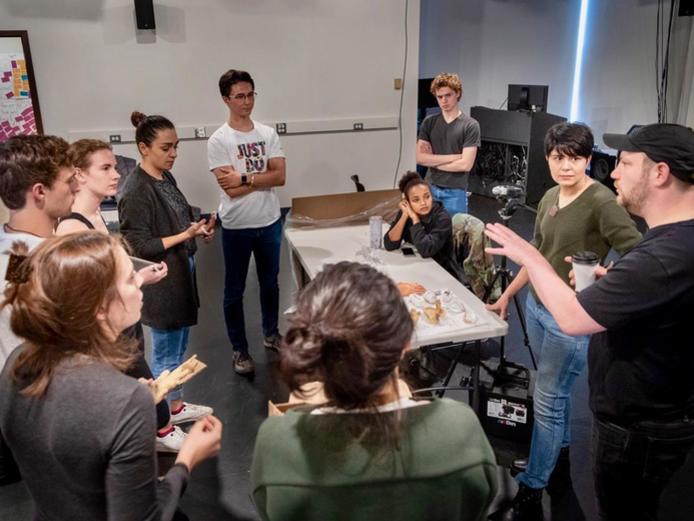 Blended Reality: Project Pitch Session
On Friday, come to CCAM to hear faculty and students pitch their Blended Reality project ideas. Ultimately, participants will be in charge of what moves forward, by voting with their feet and their time.
Projects will center on the following themes: 
THE BODY/OBJECT
Do virtual and augmented worlds create a different kind of relationship between the human body and the environment it inhabits? 
NEW FORMS OF KNOWLEDGE
How do the emerging apparatuses of AI, AR, and VR translate or transform pre-existing mediums, and what kinds of communication do they enable which was impossible to convey through those pre-existing mediums?
CONCRETE EXPERIENCE
Exhibition and performance models that currently exist are based on a diegetic model that places the experience in plain view, so what models emerge from platforms that are isolating or fractured?