Core Faculty / Staff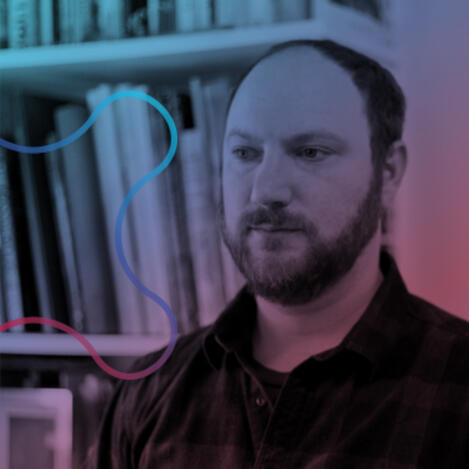 Critic, Yale School of Art
Justin Berry
justin.berry@yale.edu
Justin Berry is an interdisciplinary artist and NYFA artist's fellowship recipient. His work has been exhibited internationally in various venues, with work recently on view at CAVE in Detroit, CUAC in Salt Lake City, and at the University of Richmond Art Museum. Recent issues of Frieze, Pin-up magazine, Media-N, and Prattfolio included features on his work and Bomb Magazine commisioned the piece i-would.com from him as part of their portfolio series in 2013. Berry currently serves as project lead for the center's Blended Reality collective, part of an applied research grant in mixed reality at the university. He is a member of the gallery collective Essex Flowers based in New York, and from 2007 to 2008 he was co-director of the artist run curatorial space Alogon, in Chicago, IL. He holds an MFA from the Art Institute of Chicago.
Programs Manager
Caitlin Harder
caitlin.harder@yale.edu
Caitlin Harder is an installation artist and arts organizer, who explores the relationships between individuals and their environments using time-based, material-driven processes. Her interest in constructed environments extends to her organizational practice, which is driven by a desire to expand the scope of creative place-making through culturally democratic means. Caitlin holds an MA in Arts, Festival & Cultural Management from Queen Margaret University in Edinburgh, an MFA in Sculpture & Dimensional Studies from the School of Art and Design at Alfred University, and a BA in Studio Art & Art History from Marlboro College. She has conducted a range of creative research, collaborative projects, and co-curated exhibitions at centers including Brush Creek Foundation for the Arts, Vermont Studio Center, Cyprus College of Art, Nes Artist Residency, ResidenceSEA, and Can Serrat International Art Center.
Affiliate Faculty