Core Faculty / Staff
Johannes DeYoung
Faculty Director and Senior Critic, Yale School of Art
johannes.deyoung@yale.edu
Johannes DeYoung is an artist working primarily in experimental computer animation, moving-image, and printed media. He received his MFA from the Cranbrook Academy of Art in 2006. His recent exhibitions include Robert Miller Gallery, Jeff Bailey Gallery, Eyebeam, and Tiger Strikes Asteroid, New York, NY; the Images Festival at the Art Gallery of Ontario, Toronto, Canada; Pallas Projects, Dublin, Ireland; and Hell Gallery, Melbourne, Australia. He is co-founder of the quarterly web-based arts journal Lookie-Lookie; other publications include The New York Times, The New York Post, The Huffington Post, and Dossier Journal. He has served on the New Foundations Board of Study for time-based media at Purchase College, State University of New York; the Lyme Academy College of Fine Arts Contemporary Art Council; and Pennsylvania Academy of the Fine Arts, as Digital Literacy Consultant. Johannes currently teaches courses in animation and moving-image production at Yale University School of Art, where he is appointed Senior Critic and Director of the Center for Collaborative Arts and Media, and at the Yale School of Drama, where he is appointed Lecturer in Design. He serves on the Computing and the Arts Academic Advisory Committee, the Center for Teaching and Learning Advisory Board, and the Digital Humanities Working Group at Yale University, the Massive Collaborative Animation Projects Steering Committee, and the Curatorial Advisory Board for ArtSpace New Haven.
Justin Berry
Critic, Yale School of Art
justin.berry@yale.edu
Justin Berry is an interdisciplinary artist and NYFA artist's fellowship recipient. His work has been exhibited internationally in various venues, with work recently on view at CAVE in Detroit, CUAC in Salt Lake City, and at the University of Richmond Art Museum. Recent issues of Frieze, Pin-up magazine, Media-N, and Prattfolio included features on his work and Bomb Magazine commisioned the piece i-would.com from him as part of their portfolio series in 2013. Berry currently serves as project lead for the center's Blended Reality collective, part of an applied research grant in mixed reality at the university. He is a member of the gallery collective Essex Flowers based in New York, and from 2007 to 2008 he was co-director of the artist run curatorial space Alogon, in Chicago, IL. He holds an MFA from the Art Institute of Chicago.
Kati Gegenheimer
Programs Manager
kati.gegenheimer@yale.edu
Kati Gegenheimer is an artist with a practice in painting and printmaking that investigates pattern and decoration. She received her MFA in Painting & Printmaking at Yale School of Art in 2013 and a BFA in Printmaking & Art History from Tyler School of Art in 2007. Gegenheimer leads a variety of interdisciplinary programs at the center, and she maintains a special interest in experimental printing, including textile and object-based printing, that meld digital technologies with traditional painting materials and concepts. Her recent exhibitions include: Sick Painters at Ms Barbers, (Los Angeles, CA); Pleasure Quest at SAD Gallery, (Seattle, WA); Post-Apologetic at Automat, (Philadelphia, PA); The Midnight Sun at Ms Barbers, (Los Angeles, CA); and Oracle at Trestle Projects (Brooklyn,NY). Gegenheimer has also worked on collaborative pop-up shows in New York City, including the curation of SUPERFOG (2013), and Bomb Pop-Up Productions (ongoing). Gegenheimer has taught a variety of course at the Yale School of Art, where she was appointed Lecturer in Painting & Printmaking in 2016. She has also served as Assistant Director and Painting Faculty at Yale Norfolk Summer School of Art since 2016.
Affiliate Faculty
David Biedny
david.biedny@yale.edu
David Biedny is a leading expert in digital effects, graphics, and multimedia. His writing as well as his work in multimedia and special effects are recognized internationally, as is his work in education. Beginning in 1984, he has been uniquely knowledgeable about MacIntosh computers; he was a founder of the New York Mac Users Group (NYMUG) and has headed its Graphics and Advanced User SIGS (Special Interest Groups). Biedny, who was on the founding editorial team for MacUser magazine in 1985 and has become a contributing editor to MacLife magazine, has published three books on Photoshop techniques and produced an award-winning video training series, Photoshop Inside and Out. He has been a consultant to numerous screen, print, and computer companies. At Industrial Light and Magic he has created digital effects for a number of motion pictures. He has also created animation and video projections for stage productions, including Nixon in China and Chris Rock's 2008 New Year's Eve show. David Biedny is on the faculty of Yale School of Drama in the Design Department, where he teaches a class on digital media. He has also taught and lectured at New York University, San Francisco State University, and has lectured at the Seybold Seminars.
Office hours: Tuesdays, 1:30-3:00pm
Emily Coates
A dancer, choreographer, and writer, Emily Coates has directed the Dance Studies curriculum housed in Theater Studies at Yale since its inception in 2006 and holds a secondary appointment at Yale School of Drama. In 1992, she received the School of American Ballet Mae L. Wein Award for Outstanding Promise and joined New York City Ballet that same year. She has performed internationally with NYCB, Mikhail Baryshnikov's White Oak Dance Project, Twyla Tharp Dance, and since 2006 with Yvonne Rainer. Career highlights include performing three duets with Baryshnikov in works by Mark Morris, Karole Armitage, and Erick Hawkins; principal roles in ballets by George Balanchine; Lucinda Childs' seminal solo Carnation; and the breadth of Rainer's work, from Trio A to her 21st century creations. Coates was also among the last generation of NYCB dancers to work closely with Robbins, on West Side Story Suite, 2 &3 Part Inventions, and Brandenburg.
Her solo and collaborative work has been presented by Danspace Project, Ballet Memphis, Performa, and Works & Process at the Guggenheim, among others. In the realm of theater, she has choreographed for Stravinsky's The Soldier's Tale, directed by Liz Diamond; James Bundy's Arcadia; and The Square Root of Three Sisters, directed by Dmitry Krymov. Through the New York Live Arts Suitcase Fund, she has served as a mentor to emerging women dance artists in Burkina Faso through Compagnie August-Bienvenue's initiative Engagement Féminin. With Burkinabe dance artist Lacina Coulibaly, she has co-created two original dances and numerous workshops. Her newest performance piece Incarnations will premiere at Danspace Project in 2017.
With particle physicist Sarah Demers, she is co-authoring a book on physics and dance, forthcoming from Yale University Press. Other writings have appeared in PAJ: A Journal of Performance and Art, The Huffington Post, and (forthcoming) in a Paris Opera exhibition catalogue on American choreographers who have worked for the Paris Opera Ballet. Her awards and distinctions include a Martha Duffy Memorial Fellowship at the Baryshnikov Arts Center, Yale's Poorvu Family Award for Interdisciplinary Teaching, a grant from the Alfred P. Sloan Foundation in the category of Public Understanding of Science, Technology, and Economics, and a fall 2016 fellowship at the Center for Ballet and the Arts. She graduated magna cum laude with a BA in English and holds an MA in American Studies from Yale. She teaches the course "The Choreographic Imagination" for Yale School of Drama.
Mark Thomas Gibson
mark.gibson@yale.edu
Mark is a painter whose work has been exhibited at Anahita Art Gallery in Tehran, Fredericks & Freiser, Motus Fort Gallery in Tokyo, Salon 94 and Susan Inglett Gallery. Mark's publication, Some Monsters Loom Large, was produced in conjunction with his 2016 exhibition by the same title at Fredericks & Freiser. A skilled illustrator and draftsman, Mark also has curatorial experience, including the exhibition Black Pulp! which he co-curated with William Villalongo. 
Available by appointment at: mark.gibson@yale.edu 
Scott Petersen
scott.petersen@yale.edu
Dr. Scott Petersen is a composer, performer, electronic musician and laptop improviser. His current research and work revolves around open music technologies, improvisational electronic music, analog electronic instrument design, and experimental music programming. His output is diverse and includes works for large orchestra, small ensemble with and without electronics, works for large homogeneous instrumental groups, film/animation, sound installation, and laptop improvisation with custom designed hardware and software interfaces. Dr. Petersen has performed and had his work performed and exhibited throughout the United States and Europe. He is a founding member of both the collaborative New Haven Electronic Music Composers group (El MuCo) and of MakeHaven, a DIY maker space, and he founded and curates the FridayNightThing, an ongoing new music and arts gathering. Dr. Petersen is a lecturer in the Computer Science department at Yale University where he teaches computer music classes as part of the Computing and the Arts major. He is also the Director of the Open Music Initiative, an initiative he began in the Music Department at Yale in 2014 to introduce open music hardware and software to faculty, students and staff. Previously, Dr. Petersen worked as the Technical Director of the Yale Music Technology Labs.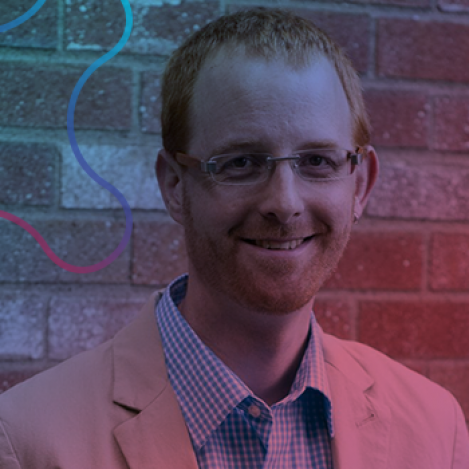 Jonathan Reed
jonathan.reed@yale.edu
Jonathan A. Reed became the Production Manager for Yale School of Drama and Yale Repertory Theatre in 2013, following six years as the Senior Associate Production Supervisor. Prior to coming to Yale, he worked as Technical Director for the Cornell College Department of Theatre and Communication Studies and the Arrow Rock Lyceum Theatre. Jonathan has also served as a freelance lighting and sound designer for companies including the Riverside Theatre, Orchesis Dance Company, Open Stage Theatre, and Pennsylvania Centre Stage. BFA Penn State University, MFA Yale School of Drama.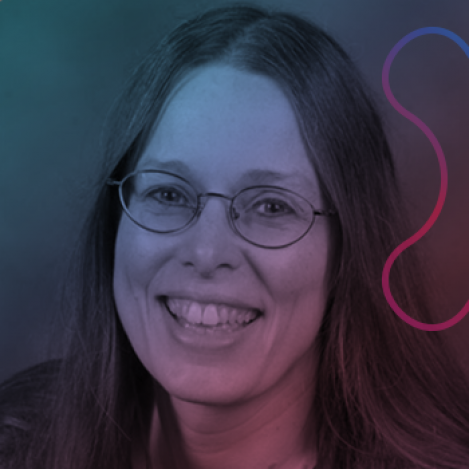 Holly Rushmeier
holly.rushmeier@yale.edu
Holly Rushmeier is a professor in the Yale Department of Computer Science. Her research interests include shape and appearance capture, applications of perception in computer graphics, modeling material appearance and developing computational tools for cultural heritage.
Holly Rushmeier received the BS, MS and PhD degrees in Mechanical Engineering from Cornell University in 1977, 1986 and 1988 respectively. Between receiving the BS and returning to graduate school in 1983 she worked as an engineer at the Boeing Commercial Airplane Company and at Washington Natural Gas Company (now a part of Puget Sound Energy). In 1988 she joined the Mechanical Engineering faculty at Georgia Tech. While there she conducted sponsored research in the area of computer graphics image synthesis and taught classes heat transfer and numerical methods at both the undergraduate and graduate levels. At the end of 1991 Holly Rushmeier joined the computing and mathematics staff of the National Institute of Standards and Technology, focusing on scientific data visualization.
From 1996 to early 2004 Rushmeier was a research staff member at the IBM T.J. Watson Research Center. At IBM she worked on a variety of data visualization problems in applications ranging from engineering to finance. She also worked in the area of acquisition of data required for generating realistic computer graphics models, including a project to create a digital model of Michelangelo's Florence Pieta, and the development of a scanning system to capture shape and appearance data for presenting Egyptian cultural artifacts on the World Wide Web. 
Rushmeier was Editor-in-Chief of ACM Transactions on Graphics from 1996-99 and coEiC of Computer Graphics Forum (2010-2014). She has also served on the editorial boards of IEEE Transactions on Visualization and Computer Graphics, ACM Journal of Computing and Cultural Heritage and IEEE Computer Graphics and Applications. She currently serves the editorial boards of ACM Transactions on Applied Perception, ACM Transactions on Graphics, the Visual Computer and Computers and Graphics. In 1996 she served as the papers chair for the ACM SIGGRAPH conference, in 1998,2004 and 2005 as the papers co-chair for the IEEE Visualization conference and in 2000 as the papers co-chair for the Eurographics Rendering Workshop. She has also served in numerous program committees including multiple years on the committees for SIGGRAPH, IEEE Visualization, Eurographics, Eurographics Rendering Workshop/ Symposium, and Graphics Interface. 
Rushmeier is a fellow of the ACM and of the Eurographics Association. She has lectured at many meetings and academic institutions, including invited keynote presentations at international meetings (Eurographics Rendering Workshop 94, 3DIM 01 , Eurographics Conference 2001 and 2012, Pacific Graphics 2010, SCCG 2013, CGI 2014, CAA 2015 and VISAPP 2017.) She has spoken at and/or organized many tutorials and panels at the SIGGRAPH and IEEE Visualization conferences. Rushmeier served as chair of the Computer Science Department, July 2011- July 2014.
Andrew Schartmann
andrew.schartmann@yale.edu
Andrew Schartmann is a composer and music theorist with degrees from Yale and McGill University. He is the author of two books, including Koji Kondo's Super Mario Bros. Soundtrack (2015), which The New Yorker praised for its "overwhelming precision." His third book, forthcoming from Bloomsbury, investigates Keiji Inafune's role in establishing some of the gaming industry's foundational design principles. Most recently, Schartmann worked with the BBC on the chiptune documentary "While My Guitar Gently Bleeps." He currently serves as the Assistant Editor of DSCH Journal.
Federico Solmi
federico.solmi@yale.edu
Federico Solmi is a visual artist working in interdisciplinary media, including movingimage production, game design, drawing, painting, and sculpture. Solmi was awarded the John Simon Guggenheim Memorial Fellowship in 2009, in the category of Video & Audio by the Guggenheim Foundation of New York. His work has been included in several international Biennial exhibitions, including the Beijing Media Art Biennale (2016), Frankfurt B3 Biennial of Moving image (2015), the First Shenzhen Animation Biennial in China (2013), the 54th Venice Biennial (2011), and the Site Santa Fe Biennial in New Mexico (2010). Solmi's solo exhibitions include the Haifa Museum of Art, Israel (2016); Museo de Arte Contemporaneo del Zulia, Maracaibo, Venezuela (2016); and the Centro Cultural Matucana 100, Santiago, Chile (2015). 
Solmi's elaborate installations combine 3D animation and video game technologies with painting, drawing, and kinetic sculpture. Luminous color and satirical aesthetic portray dystopian a vision of contemporary society. Through an intricate process in which digital technologies and hand-craft materials merge into an organic whole, his unique approach renders the most loathed aspects of modern life. With garish imagery and mesmerizing movement, Solmi critiques the systems that approve and trust without questioning the fragile foundation on which cultures and societies are based.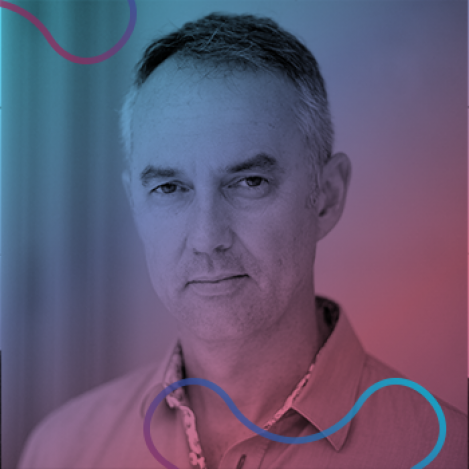 Matthew Suttor
matthew.suttor@yale.edu
New Zealand-born composer Matthew Suttor is Professor and Director of the Laurie Beechman Center for Theatrical Sound Design and Music at Yale School of Drama. Suttor's work in opera and dance includes Don Juan in Prague, in collaboration with director David Chambers, for the Bard SummerScape Festival and revised for the Mozart Prague Festival, the Guggenheim Works and Process series, and the BAM Next Wave Festival; his opera, The Trial of the Cannibal Dog, premiered at the International Festival of the Arts, Wellington, New Zealand, and was broadcast by Radio New Zealand; and I Find Comfort in Thunder for the Folkwang Tanzstudio, Essen, toured Germany. Recent concert works include Syntagma, commissioned by the Yale Institute of Sacred Music; La Prose du Transsibérien, for narrator and chamber ensemble, commissioned by the Beinecke Library; and The Eastman School of Music commissioned and premiered Buntpapier and Villancico. Recent performances of commissioned works include Seattle Cathedral; Bremen Cathedral/Hochschule für Künste, Germany; Göteborg International Organ Academy, Sweden; Great Organ Music at Yale; and the Taos Chamber Music Group. 
At Yale School of Drama/Yale Repertory Theatre, Matthew Suttor has composed scores for many productions: Attempts on Her Life by Martin Crimp, directed by Anna Jones (Yale School of Drama); The Intelligent Design of Jenny Chow by Rolin Jones, directed by Jackson Gay (Yale Rep); All's Well That Ends Well by William Shakespeare, directed by James Bundy and Mark Rucker (Yale Rep); Marcus by Tarell Alvin McCraney, directed Jessi D. Hill (Yale School of Drama); Romeo and Juliet by William Shakespeare, directed Patricia McGregor (Yale School of Drama); Orlando by Sarah Ruhl, directed by Jen Wineman (Yale School of Drama); and The Winter's Tale by William Shakespeare, directed by Liz Diamond (Yale Rep).
Matthew Suttor's score for Rolin Jones' Pulitzer nominated play, The Intelligent Design of Jenny Chow was acclaimed in the national press. In the New York Times, Charles Isherwood wrote "The lovely score, by Matthew Suttor, …whispers insistently of the humanity." After the Yale Rep production of The Intelligent Design of Jenny Chow, all the productions around the country that followed used Professor Suttor's score, including the Atlantic Theater in New York City, the Studio Theater, the Actors Theater of Phoenix, Portland Center Stage, and San Jose Rep. 
With sound designer Daniel Baker, he has designed and composed scores for numerous plays, among them many premieres off-Broadway and in regional theatres, including The Dining Room by A.R. Gurney, directed by Jonathan Silverstein (Keen Company); Victoria Martin: Math Team Queen by Kate Walat, directed by Loretta Greco (Women's Project); The Cataract by Lisa D'Amor, directed by Katie Pearl (Women's Project); Acts of Mercy by Michael John Garces, directed by Gia Forakis (Rattlestick Theater); Iron Kisses by James Still, directed by Stephanie Gilman (Geva Theater); Private Lives by Noel Coward, directed by Kim Rubinstein (Long Wharf Theatre); Cyrano de Bergerac, directed by Stephanie Gilman (Weston Playhouse); A Ghost's Bargain by Laura Eason, directed by Melissa Kievman (Two River Theater Company); and Norman and Beatrice, directed by David Travis (Synapse). 
A Fulbright Scholar, Suttor received a doctorate in composition from Columbia University.